Our team: Edna Williamson
Edna photographer and face painter
edna@blueorangeimages.co.uk
01923 350596 & 07971 813850
I'm Edna and I will shoot you nicely!
People are my passion and I've been photographing them since my early teens. People tell me I have an ability to put them at their ease, getting the best images of small and large groups is something that I do very well.
Along with my husband John, I believe that we make a good photographic team. Whatever or whoever we're photographing, whether it's a wedding or party or a family, we always have the greatest respect for the feelings and wishes of everyone involved.
We were both brought up and got married in Shetland, we moved to Watford in the early 1990s, and then to Abbots Langley (just north of Watford) in 2005. We still have lots of real connections with Watford, but also know and like St Albans and Hemel Hempstead more and more.

I'm also a face painter
I've been face painting professionally for 10 years, and have worked for clients like the National Trust, the Woodland Trust, most of the local hospices, various businesses and lots of birthday parties and other events. Parents and carers say that I'm fast, friendly, creative and professional. I also do glitter tattoos – which are included in all my birthday party packages. If you want a theme for your party I'm very happy to do that too.
If you'd like a facepainter for your party or event please contact me on 01923 350596, 07971 813850 or pix@blueorangeimages.co.uk
You can also click on our facepainting page to see photos and for more information.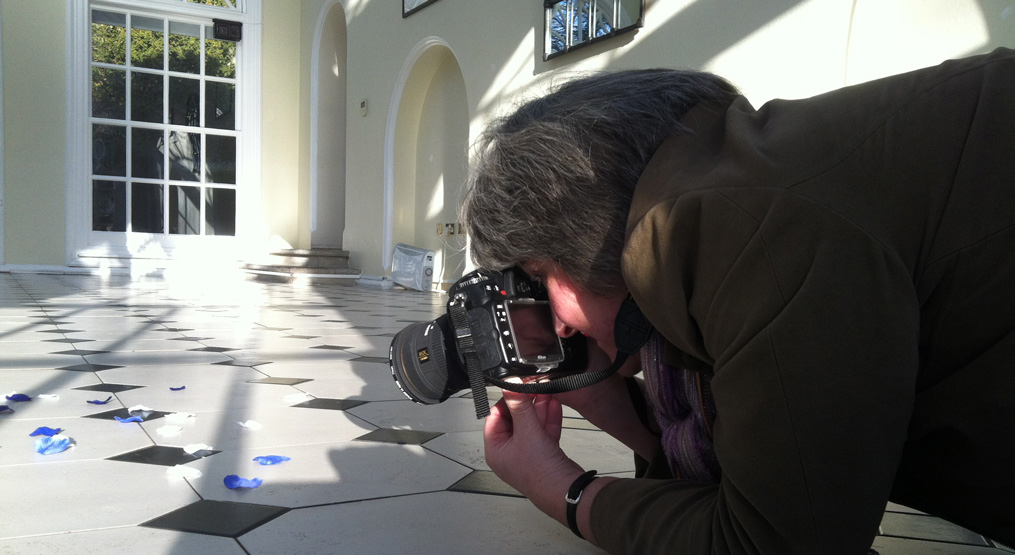 Edna photographing petals in the Orangery, Hunton Park's beautiful wedding ceremony venue (in Abbots Langley, north Watford) – pretty much our favourite ceremony venue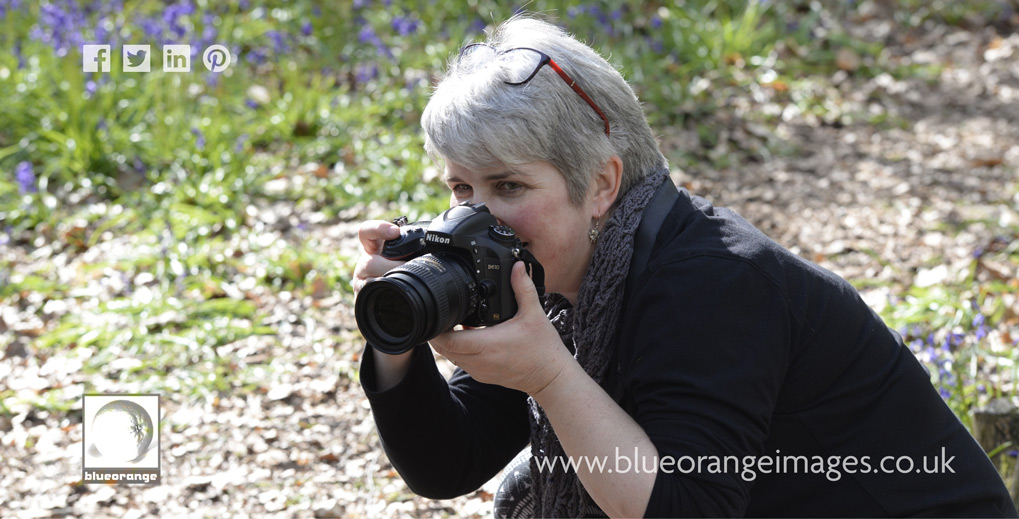 Spring bluebell photo shoot in Watford
First wedding shoot
I did art at school to Higher level (Scottish A-level!) and put this training to good use in all my photography. I shot my first wedding in the mid-1990s and loved it – I photographed various friend's weddings, as time went on I learning more and more about handling groups of people and developing professionally, since 2006 I have photographed weddings professionally.
Photographing all our weddings together
A couple of years later John (click for John's profile) and I decided that we'd photograph all our weddings together, this meaning we can cover every wedding and event we shoot in a much fuller way than one photographer could do.
SWPP member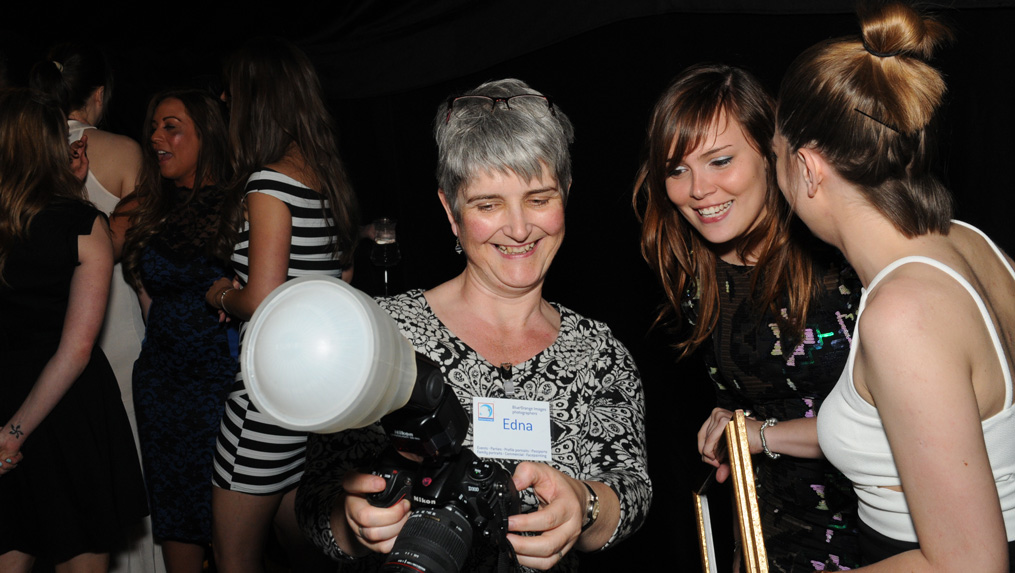 Edna showing photographs at a Watford party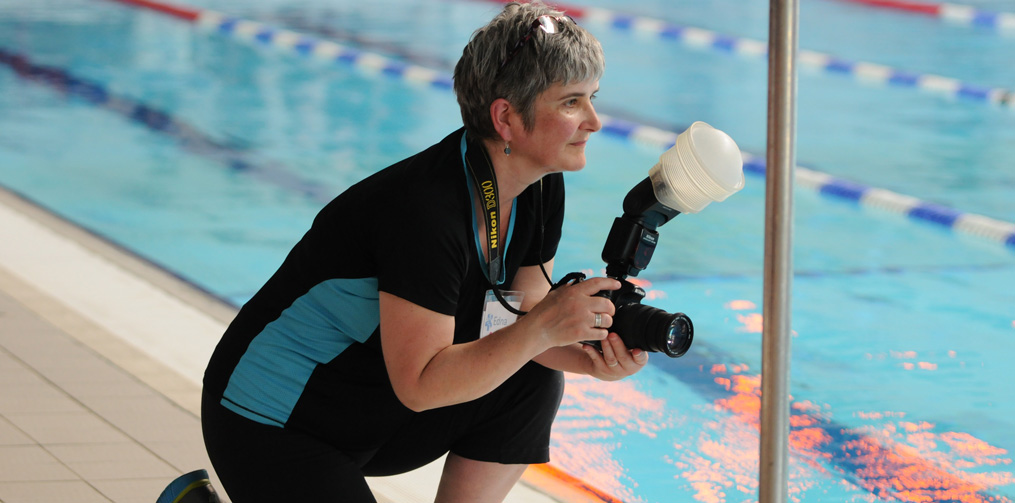 Photography for a swimming gala at Woodside Leisure Centre