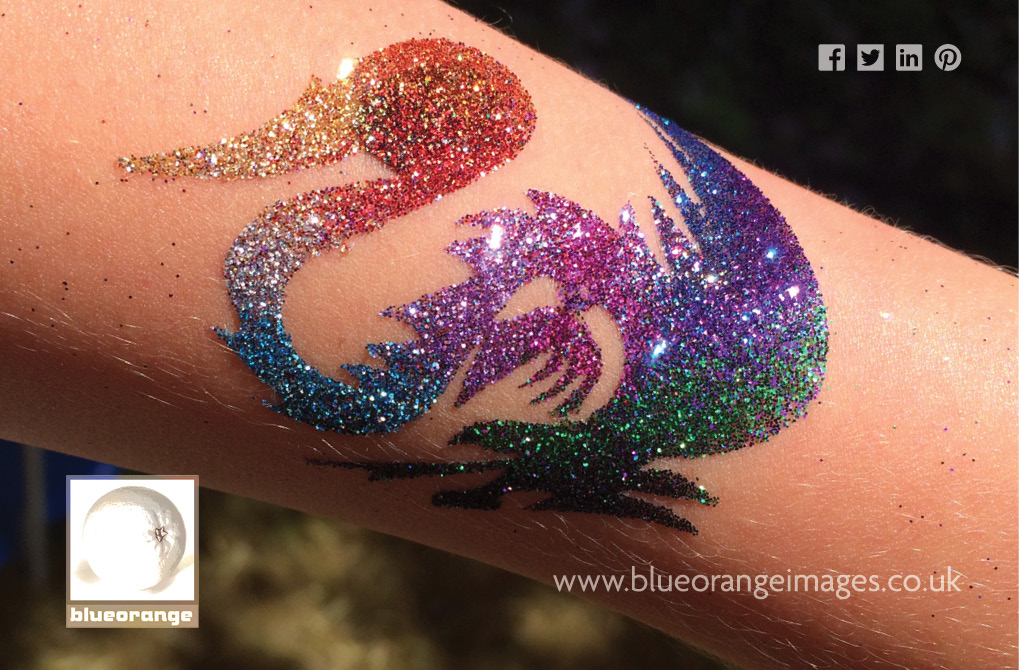 Blue Orange Images, Watford – glitter tattoos
Looking for glitter tattoos in Watford?
…or Hemel Hempstead, St Albans. Herts, Beds, Bucks & North London? All face painting includes glitter tattoos. We work in all these areas – you're welcome to get in contact if you're elsewhere too.
Lots of children are loving glitter tattoos & arm paints
I've added them to my face painting packages – so any booking includes them.
Loads of glitter tattoo designs
There are various designs to choose from, with designs that may be more popular with girls – and designs that will be popular with girls. There's lots of glitter colours too.Designs include: unicorns, football themes, princess heart designs, smiley faces, with sunglasses, winking, tongues, fantasy flowers and lots more.
Scroll down this page to see more designs.
Face painting, arm painting & glitter tattoos designed on the spot
If a child (or adult!) doesn't see a design that they want, I can make something up on the spot, or copy a photo that a parent shows me on their phone, here's our face painting gallery.
Face painting questions
I've made a page of questions (FAQS) that parents and events people often ask, click here to visit.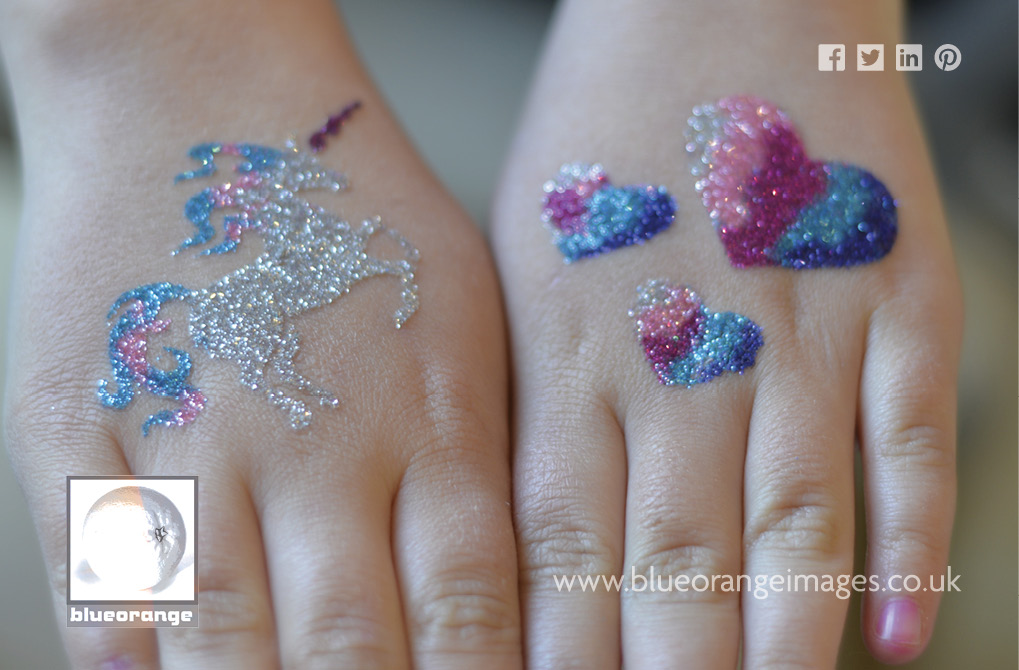 Blue Orange Images, Watford – glitter tattoos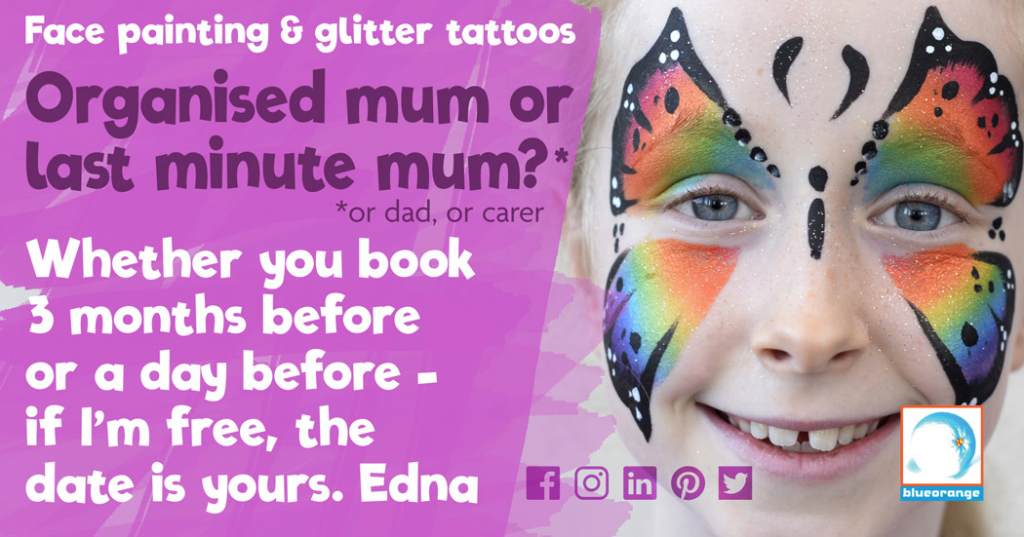 Love Pinterest? I do!
Click to see more of my facepainting on Pinterest.
Need more than one face painter?
I have other face painters that I can take along with me if you are expecting a lot of children at your party or event.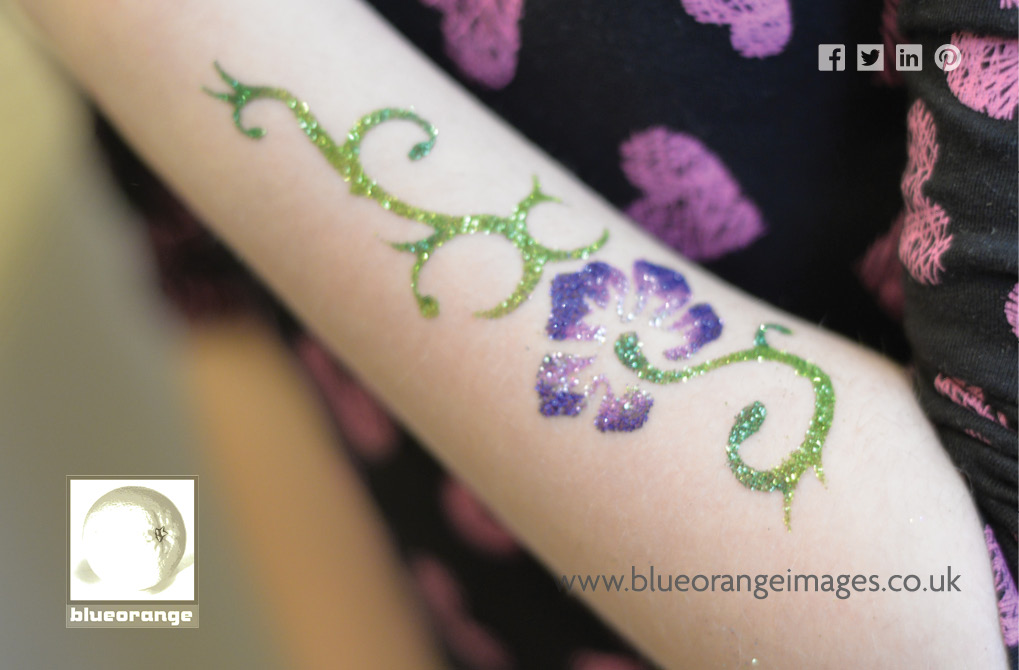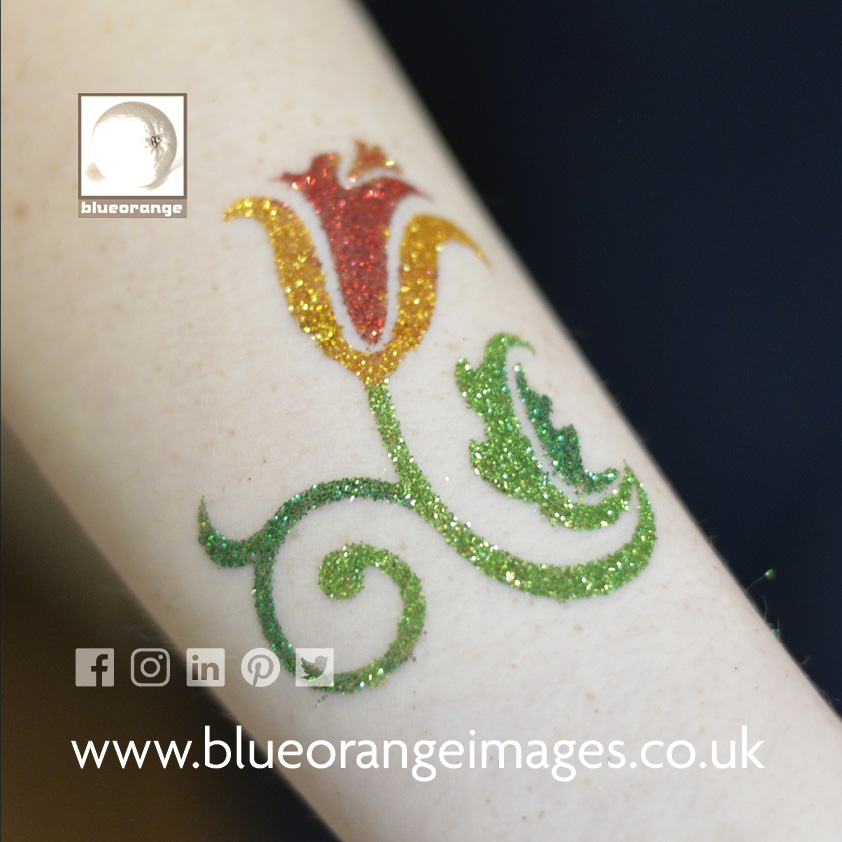 Blue Orange Images, Watford – glitter tattoos
Blue Orange Images, Watford – glitter tattoos
Contact us
Check if I've free for your date, with questions and for prices: T 01923 350596 Email us 07971 813850
School fairs & events
For schools or events please contact us to discuss pricing options – we're flexible.
Here are some ways that we work:
we can pay you for a table and charge per face
you can pay us and we do the face painting for free
Prices
Contact us for a price for your party or event.
Please contact me on 01923 350596 or pix@blueorangeimages.co.uk to find out if we're available for your party date, Edna Williamson
You can also message or phone 07971 813850