If you're planning an event, we'd love to hear from you.
Blue Orange Images offers face painting, glitter tattoos and festival glitter.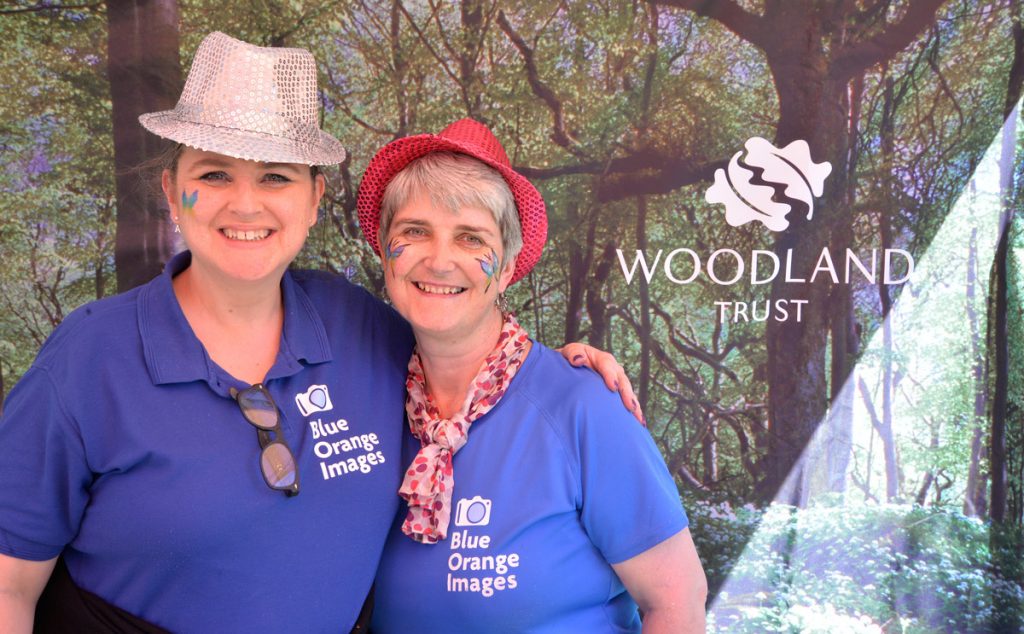 I'd be very happy to answer any questions about how we work and let you know prices and dates that I'm available, you can scroll down the page to see options on how we charge.
Check to see if we're free for your event
You can contact us for prices and with details of your event. You can also message or phone Edna directly on 07971 813850.
We've done face painting for various organisations & businesses in Herts, Beds, Bucks & North London including:
Watford & Herts organisations
– Watford Community Housing
– Peace Hospice Care
– Rennie Grove Hospice Care
– Watford Borough Council
– Sunnyside Rural Trust (Hemel Hempstead)
– Abbey Line Community Rail Partnership
Businesses in Watford & Herts
– Watford Colosseum
– TopGolf Watford
– Hamptons Estate Agents Rickmansworth
Regional & national organisations
Woodland Trust
We've done events at Tring Park and Heartwood Forest (the new wood being growing and developed next to St Albans in Hertfordshire.
National Trust
Face painting for Easter events at Ashridge Estate in the Chilterns near Tring, Herts.
Face painting event costs
We charge in different ways, depending on the event and how you'd like to work.
organisations can pay a fee, I can then charge the public per face or collect donations / suggested donations
I get paid by the public per face / glitter tattoo
if I'm working for a charity, sometimes I get paid by the public per face / glitter tattoo, then give a percentage of my takings to the charity
Thank you for taking the time to find out about our face painting for events.
You're very welcome to get in contact with any face painting questions, 01923 350596, 07971 813850 or pix@blueorangeimages.co.uk