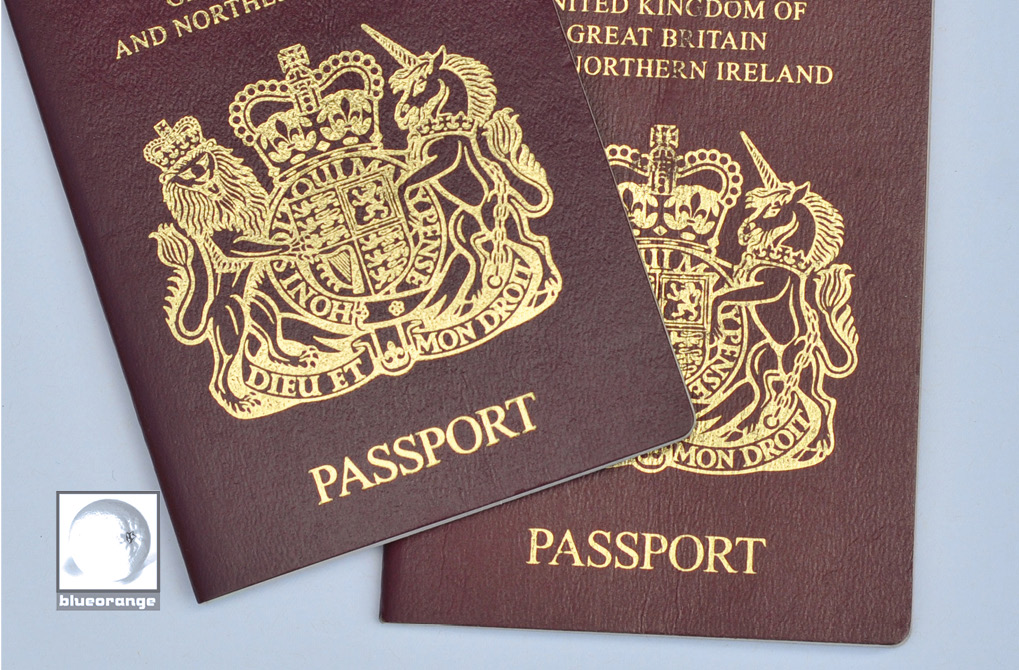 Looking for passport photographers in Watford?
Along with all our other photography work, we've been working as passport photographers in Watford (Abbots Langley) for 10 years. We also have customers from the Hemel Hempstead and St Albans areas, we do British, non-British passport and visa photos, baby passport photos are a speciality.
Passport photos (while you wait)
Four photos supplied: £20
Passport photos for 2 people £30
Family passports (up to 4 people) £45
Scroll down the page to see more price information
Baby and toddler passport photos
Passport photos of babies and toddlers a speciality, we are very patient and make plenty of time for every passport appointment – particularly for babies and toddlers – and for the parents of the child being photographed.
The youngest babies we've done a passport for so far are all seven day olds.
Studio location
Abbots Langley (north Watford)
We are in The Graylings, Abbots Langley WD5 0JQ (just north of Watford, behind the Harry Potter Studio), Hertfordshire.
Please phone 01923 350596, 0777 999 1551 or email pix@blueorangeimages.co.uk to book your appointment.
You can also text us on 0777 999 1551.
We've done passports for people in these towns & villages
We've done passport photographs for people in Abbotswood (the new estate at Leavesden next to the Harry Potter Studio), Apsley, Bedmond, Bushey, Chenies, Chesham, Chipperfield, & Croxley Green, Flaunden, Garston, Hemel Hempstead, Kings Langley, Leavesden, Mill End, Oxhey, Radlett, Rickmansworth, Sarratt & St Albans. Very convenient for local workers
People who work in offices and other workplaces in Kings Langley and Abbots Langley often use our passport service.
We regularly do passport and visa photos for people working in the Abbots Langley and Kings Langley area. We've had people from the ASSOS offices on Aerodrome Way and Leavesden Studios. As we're nearby, they can pop out at lunchtime, in the afternoon, or on their way back from work. We also do onsite passports and visa photos for staff at RES in Kings Langley. All our passport and visa photographs comes with a receipt, if staff wish to claim the cost as an expense.
Non-British passport and visa photos
We check that your passport photos fit with your country's requirements on their embassy / government website.
We've taken passport and visa photographs for babies, children and adults from countries including America, Australia, Bulgaria and Croatia, Canada, Germany, Hungary, India, Mexico, Portugal, South Africa, Southern Ireland, New Zealand, Russia & Romania.
More prices
We can come to you £20
Covering Watford, Hemel Hempstead, Abbots Langley, Kings Langley, Bushey, Leavesden (Hertfordshire).
Please contact us if you'd like us to do your passport photos, but your village or town isn't listed.
Four extra photos
(for driving licences, visas, or other photo id requirements)
£5 per person
Please contact us if you'd like us to do your passport photos, but your village or town isn't listed.
How to pay for your passport photos
You can pay for your passport photos with cash or by credit card




We take care with your passport photos
We do our very best to make sure that photos comply with passport guidelines. We regularly take visa photos
The most popular are USA, Russian and Indian visa photos


…please also contact us about visas for other countries
What people say about our passport photography
Rachel B wrote:
'Fantastic, can't recommend highly enough. John was so helpful and went out of his way to give us exactly what we needed. He was so friendly and really great with our little ones (we were having passport photos taken for our babies and children)'.
If you're looking for a passport photographer in Watford, St Albans or Hemel Hempstead, you're very welcome to contact us – 01923 350596, 0777 999 1551 or pix@blueorangeimages.co.uk