Frequently asked wedding photography questions (FAQs)
Thank you for taking a look at our wedding photography questions page. Some are questions that wedding couples and their families and friends have asked, other questions are based on questions that we're often asked.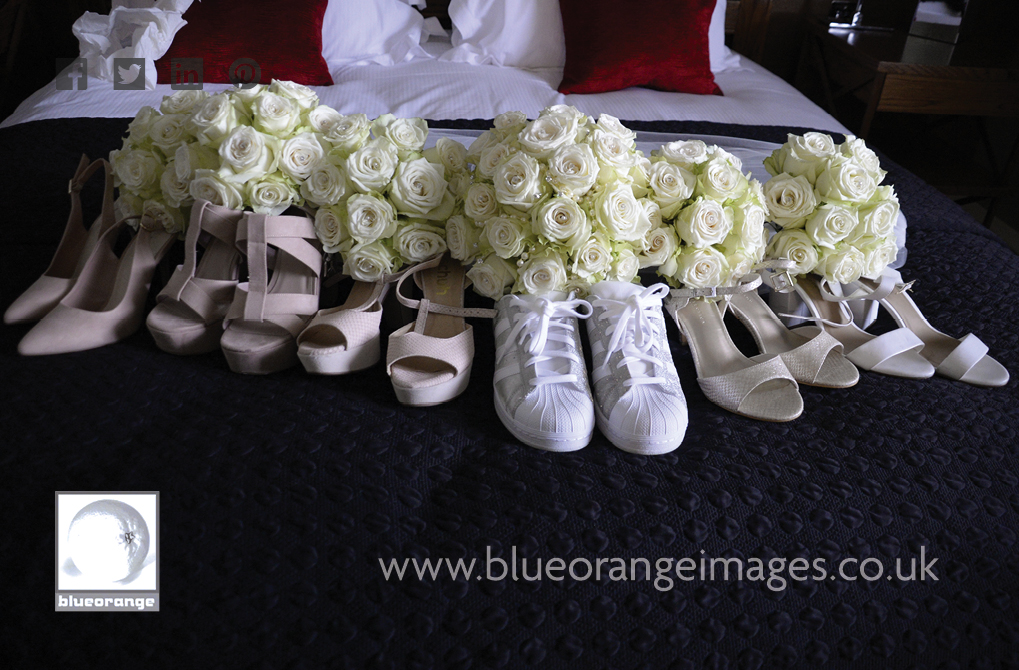 What geographical areas do you cover?
We photograph weddings mainly in the Watford, Hemel Hempstead and St Albans areas. The counties we are mainly photographing in are Herts, Beds, Bucks. We also get asked to cover weddings in the north London area. We're happy to go further afield too – just ask us.

Describe your style in five adjectives
Formal, informal, journalistic, photographing small details and parts of the wedding day, and getting a good overall view of each wedding we photograph.

What aspect of your business are you most proud of?
We are proud that we can get the photographs that we need for the bride & groom's wedding album – with the minimum fuss and without being bossy.

What is your most memorable wedding?
We can't answer that – we love all our brides and grooms! We enjoy being part of all our brides and grooms wedding days. We aim to get great photographs of every wedding that we cover. Whether the wedding is very simple or flamboyant – we want to get the best photos we can.

Can you just photograph our wedding ceremony?
Yes we can, we've got our Wedding Ceremony package, great if you're sticking to a budget, perhaps at a register office.

If your wedding photography questions aren't answered on this page, you're very welcome to contact us on our contacts page – you can also phone or message John on 0777 999 1551.
What is your top tip for wedding couples?

Remember that everyone wants you to have a good day, they want the very best for you.

What is your favourite personal touch you have seen at a wedding?
The wedding car was a Range Rover that had been in the family for many years, lovingly maintained by the father of the bride. When the family were discussing wedding cars, the bride and her sister (who was also the bridesmaid) said that they the Range Rover was the only option.

Describe your typical process with a wedding couple.
Edna & I photograph every wedding together – that's how we do it – it means that every bride & groom get 2 photographers. We meet with the bride and groom. We find out about the wedding day, the family, the people taking part, we love the stories.

Engagement photoshoots
We do an engagement / pre-shoot, this gives us all a good opportunity to get to know each other – the engagement shoot is included in all our wedding packages. On the wedding day, we get to the wedding venue in plenty of time. We photograph guests, the bride groom and best man. If requested we photograph the bride getting ready. We photograph lots of details, such as flowers, wedding rings, details of the venue.

Two photographers – good for your wedding day
During the wedding we photograph from different angles. We are very respectful of the wedding ceremony – we don't up-stage the bride and groom. We want the the bride, groom, family and friends to enjoy the day – we work as fast as we can, we think we can get the shots that we need without taking a really long time. We photograph groups afterwards, a big group, if requested, then smaller groups, then maybe some of the bride and groom, then maybe we give the bride and groom a break and then some more photos of them.

Brides & groom say we work hard at their weddings
We keep photographing, formal and informal for the whole time that we're in attendance. We normally do a mock shot of the bride & groom cutting the cake. We're very happy to photograph the speeches and the first dance, we can also take photographs of the evening guests.
We have lots of experience photographing weddings together, and know how to shoot weddings, but we always want the bride and groom to be part of the photography planning – or we take it all off your shoulders.
We're pretty flexible – and we're very happy to give you suggestions and advice too.

Wedding photography package prices
Contact us on 01923 350596, 0777 999 1551 or pix@blueorangeimages.co.uk for package prices and to check if we're available on your wedding date.
Click for details of our all day photography & half day photography packages.

What is the number one photo that you think every couple should take?
We probably think the number one photo should be of the bride and groom on their own – because it's their wedding – they're the reason that the wedding is happening.

What is the most original photo you've been asked to take at a wedding?
That's a hard one – mainly because our brides and grooms seem to take their lead from us. We're going to keep thinking about this question, and hopefully come up with a proper answer.

What do you recommend for a rainy day wedding?
We photograph our weddings mainly in Britain – rain is always a possibility – here's the Watford page on BBC weather website – we look at it quite a lot! We always visit our wedding venues, including the church if it's a church wedding. We always take a look at good indoor backgrounds.
One wedding had a large covered outdoor area that we did a lot of the daytime shots in.

Are you thinking of having a church wedding?
The Church of England has a dedicated wedding website called Your Church Wedding.

Thank you again for taking a look at our wedding photography questions page. If your question or questions aren't answered on this page, please get in contact.


We've got three kinds of Wedding packages:
T 01923 350596
Edna 07971 813850
John 0777 999 1551