A wedding album is the story book of your big day from start to finish.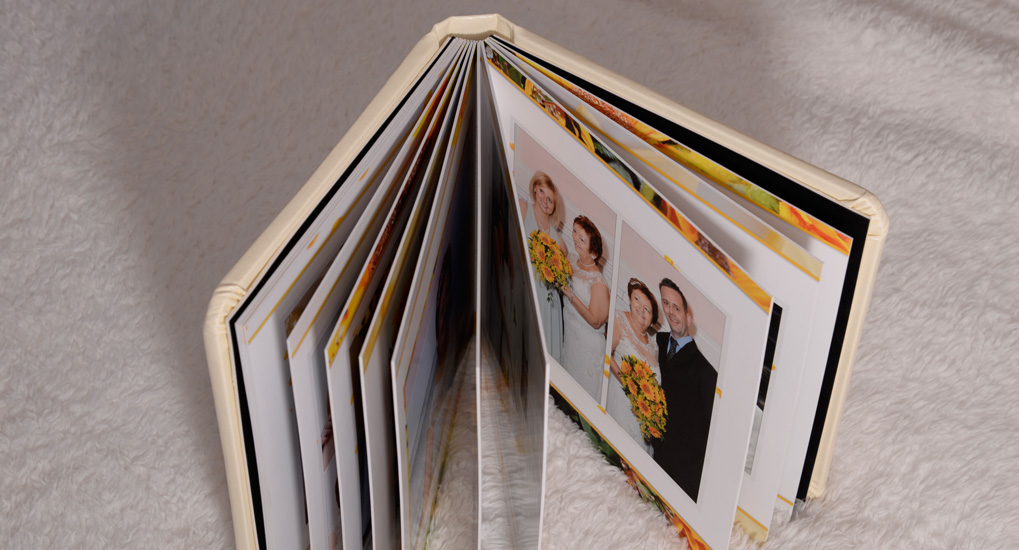 As you and your family turn each page they'll be reminded of the highlights of your wedding day.
Can we design a memorable wedding album for you?
I have been working with photographs, colour and layouts since I was aged 16.
Me and Edna design all our brides' wedding albums from scratch – we don't use templates, we use Adobe InDesign – the software that graphic designers use for making fantastic pieces of design work, to do our very best to make every bride and groom's wedding album special.
We want you to have fantastic album that will still be special in 10, 20, 30 or 50 years – for you, your children, grand children and great grand children.
Your wedding album will be a little bit of history that can last a lifetime for you and all your family – and friends. It will be a reminder of all the family members and friends who helped to make your wedding a really lovely day.
Why not give us a phone, text or an email today to book your visit with us?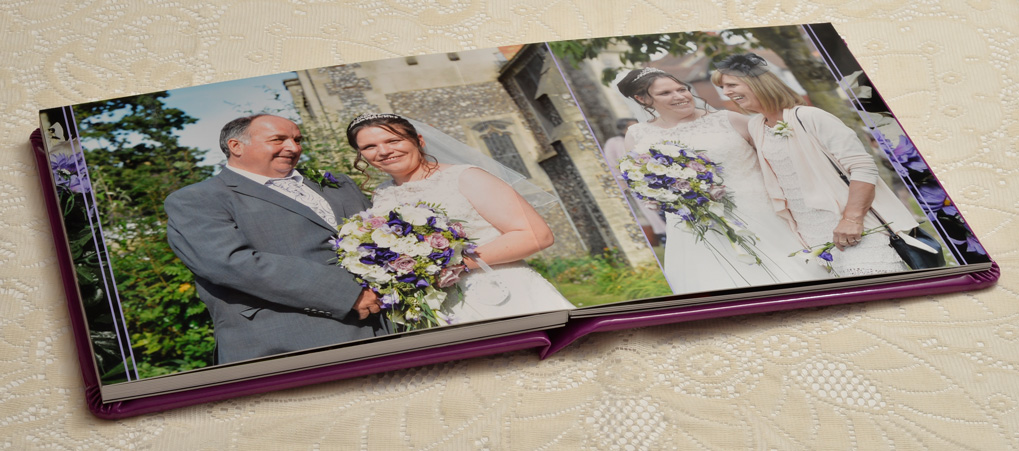 Here's a spread from Clare & Nick's wedding album, their wedding was at St Michael's and All Angels church, in West Watford – followed by a reception at Watford FC's ground.
T 01923 350596
Email us

Edna 07971 813850
John 0777 999 1551
We'd love to show you more of of our wedding albums & album designs, this one is from Jeanne & Alfie's wedding at Hunton Park, Hunton Bridge, near Watford, Herts.
Phone email or text to make your appointment we can do daytime, early evening & Saturdays.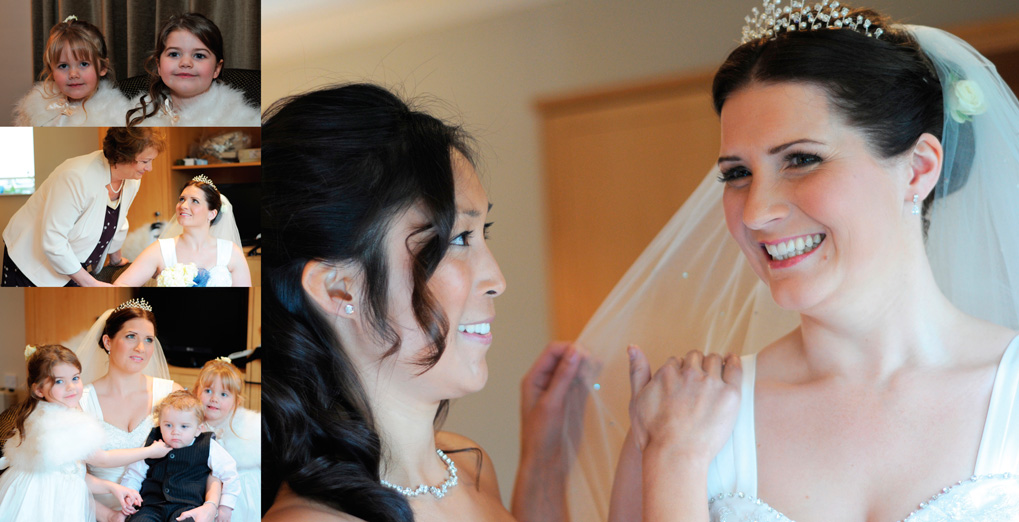 Bride, bridesmaid, flowergirls & pageboy getting ready for Christina & Jon's wedding, at Hunton Park, Hunton Bridge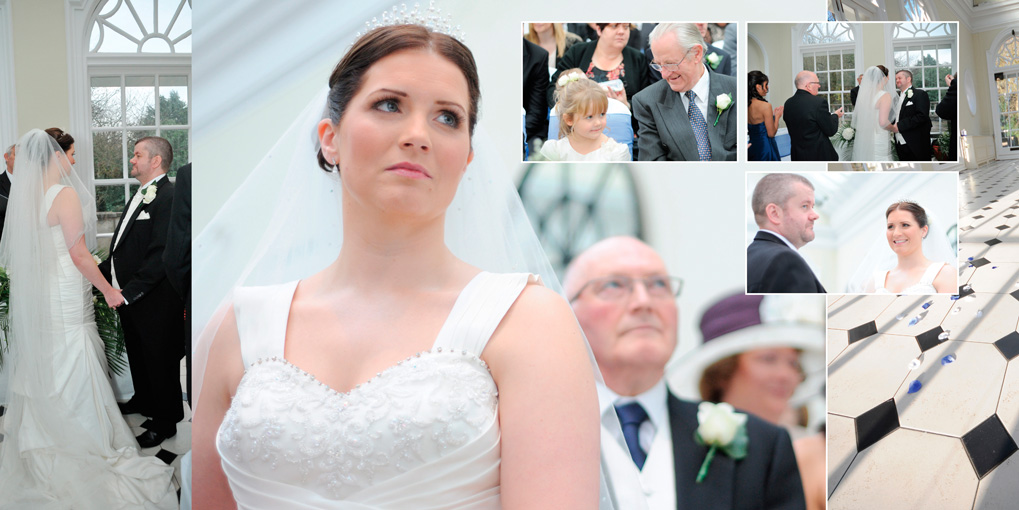 We love Hunton Park, particularly The Orangery, where Christina & Jon's wedding ceremony took place. We love the way the light floods through the windows – on three side plus from the roof. It makes a splendid backdrop for any wedding ceremony.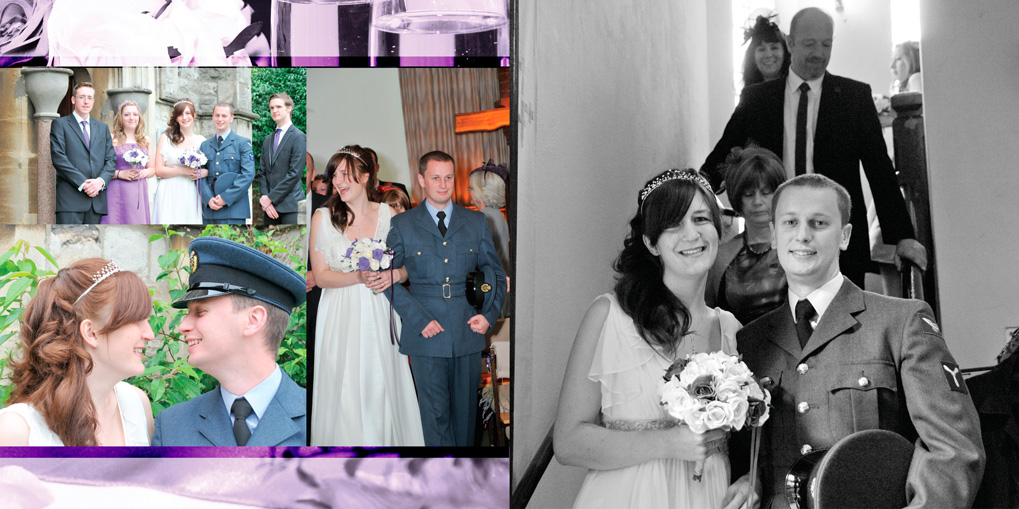 Louise & Sam's wedding photos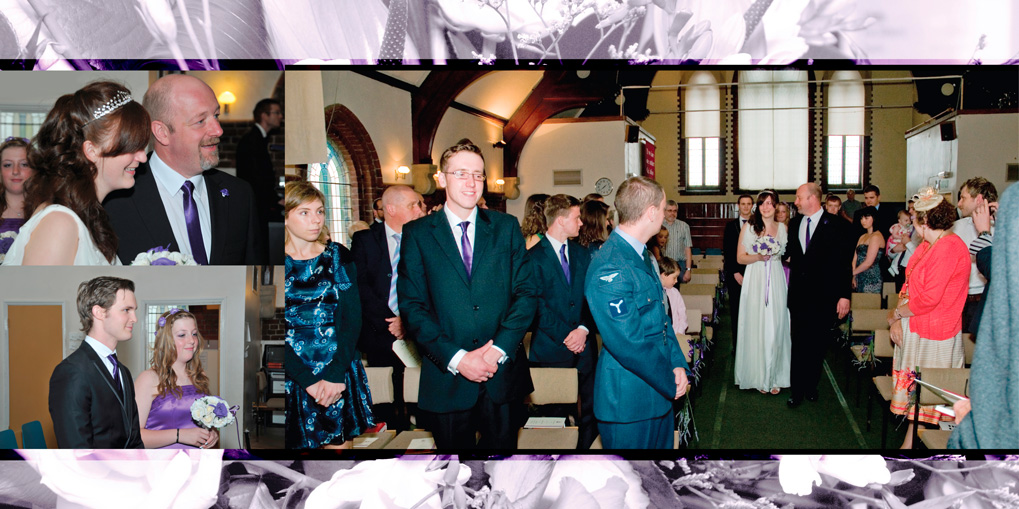 Bushey Baptist Church & Sun Postal Sports & Social Club, Watford – click to see more of Louise & Sam's wedding photos.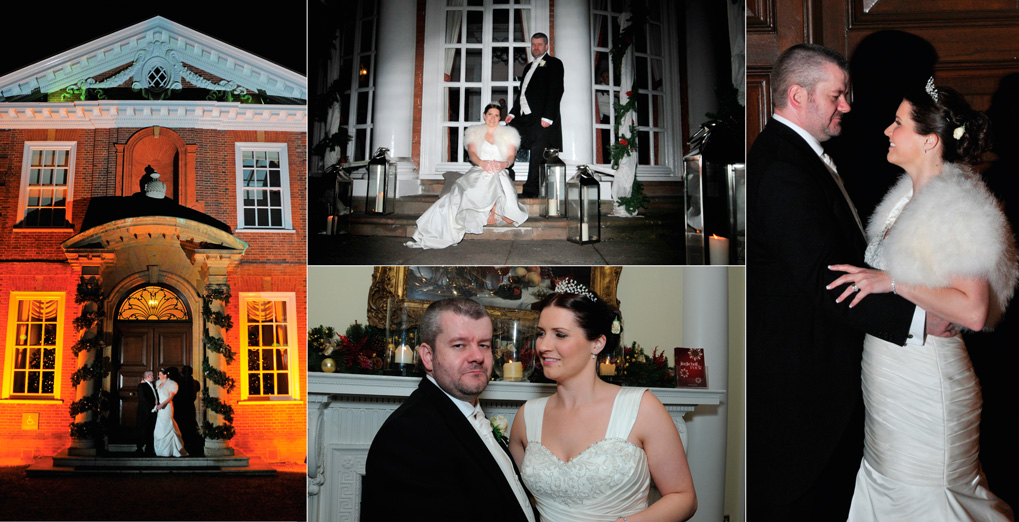 Evening photos at the main entrance to Hunton Park, at the entrance leading to the marquee and inside the main entrance with the fireplace
Here are the spreads from Sarah & Greg's wedding album, their wedding was at Chartridge Lodge, Chesham, Buckinghamshire. It was a very nice venue, with lots of places for photographs, including the fantastic staircase and the library. Click here to see their wedding photos.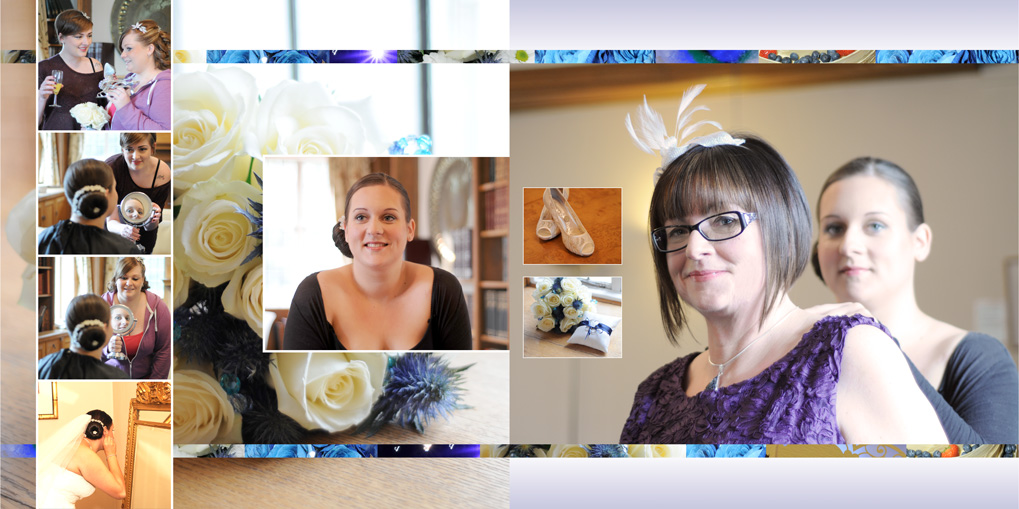 It rained all day, but we found a covered patio area where we could do a lot of outside photos – along with all the ones that we did inside the lovely Chartridge Lodge venue.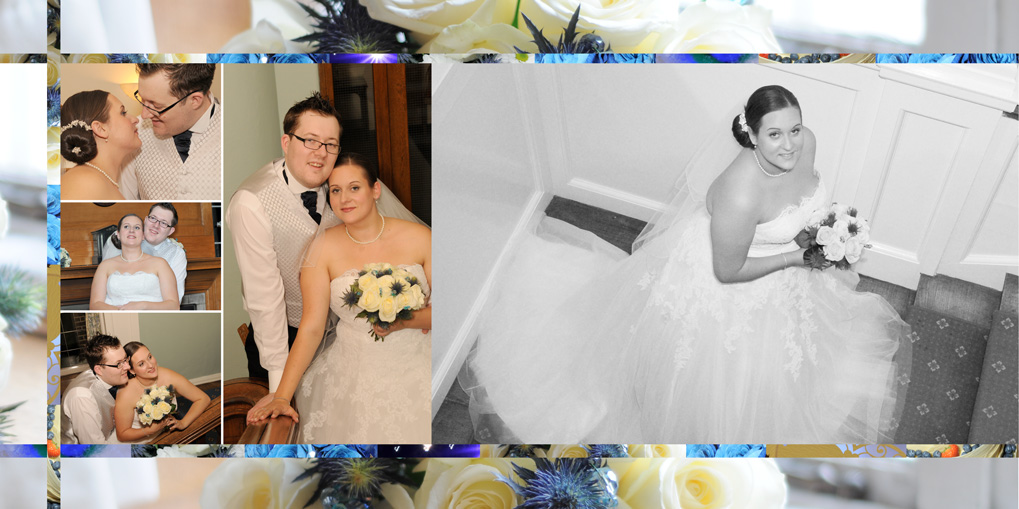 Sarah and Greg in the very nice library and on the stairs