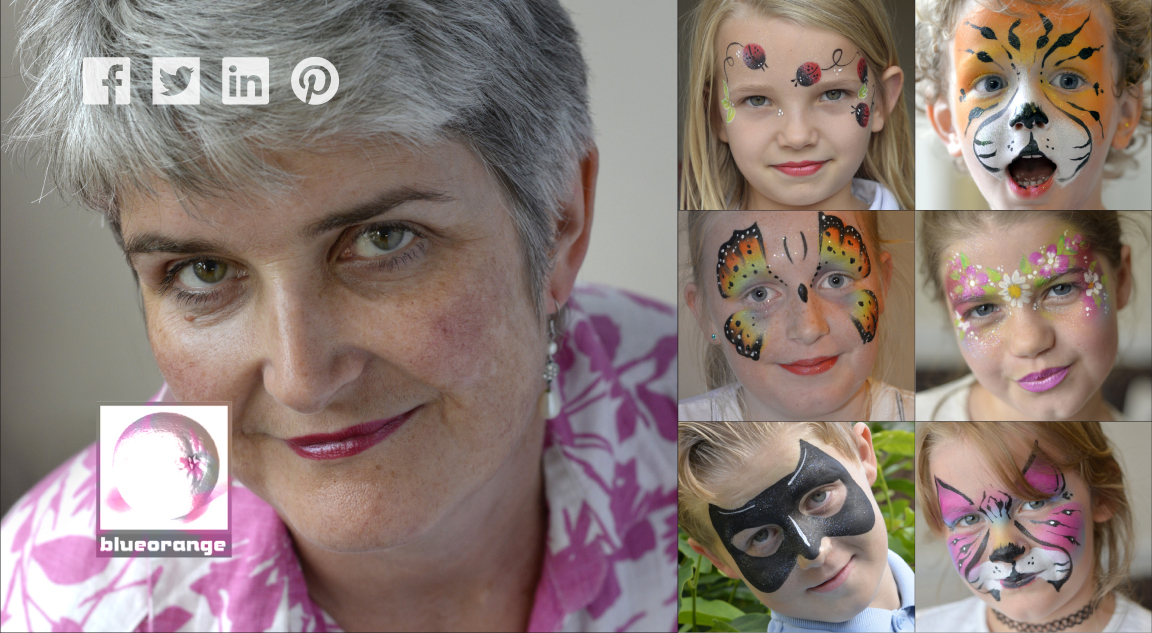 Here are some face painting questions that parents and event organisers often ask, please contact me with any other questions – message or phone 07971 813850.
You can see face painting photos on our face painting page, along with prices.
You can also contact me on Facebook Messenger.

How far ahead do I need to book?
The earlier you book the better as I do get booked up quite quickly, however I am very flexible and can often do last minute bookings too.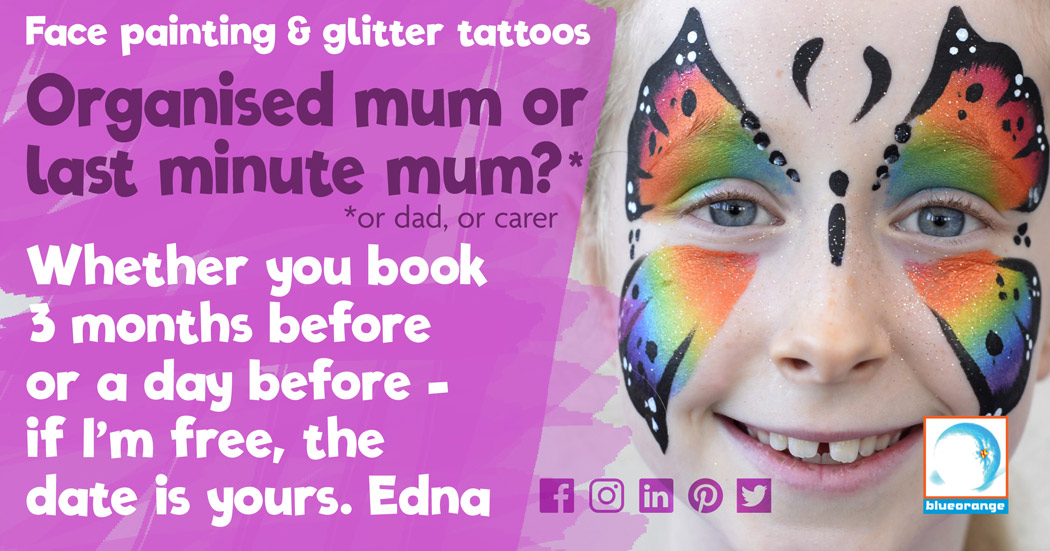 Blue Orange Images face painting & glitter tattoos in Watford – last minute mum?
What products do you use?
All paints used are professional, water based make up. Paints can be removed with warm, soapy water or wipes.
How do I make a booking?
I'm happy to speak over the phone, email or text. Once a booking has been made that time slot is yours. I require a deposit to secure your booking (usually £40). Parties are busy places so I like the whole amount paid one week before the event if possible.
Are paints suitable for sensitive skin?
If you have particularly sensitive skin, it is not advisable to be face painted. (You may be ok to have something small on your arm). On request, a 20 minute skin test can be applied, though this is not conclusive.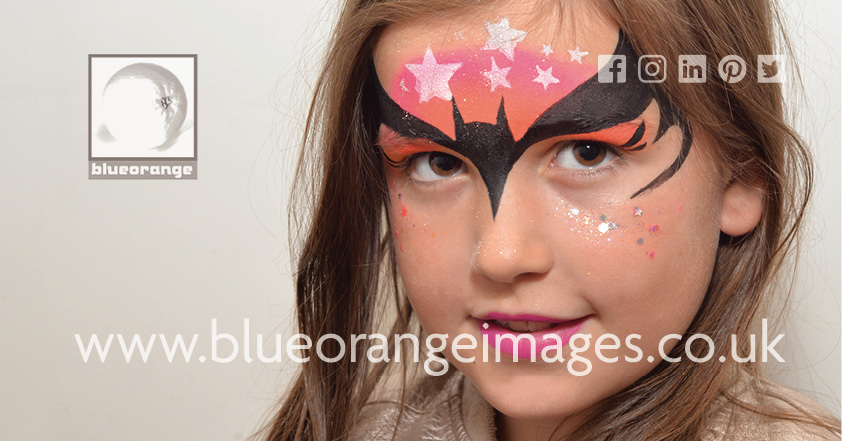 How much do you charge?
Please contact me for birthday party and event prices. I can give you a price by phone, message or email.
How can I contact you?
You can text or phone 07971 813850, or contact our office on 01923 350596 or pix@blueorangeimages.co.uk.
You can also message me on Facebook (Blue Orange Images photographers).
Do you have public liability insurance?
I have public liability insurance and a current DBS certificate (previously CRB) – I am happy email these to customers.
Are you happy to do a risk assessment?
We are happy to fill in a risk assessment document if needed for an event, we can also email a standard version – which answers most questions.
Are there any restrictions for face painting?
Face painting is suitable from two years and above, however, all children are different. I won't face paint if there are any signs of cold sores, conjunctivitis or any other infection. Please don't be offended if you or your child can't be painted – it is for everyones safety!
How can I pay?
You can pay over the phone or at our office using a bank or credit card, bank transfer or cash.
Your face painting questions
I hope you found our face painting questions helpful, please contact me with any others, phone or message 07971 813850, 01923 350596 or pix@blueorangeimages.co.uk.