Bride, bridesmaid, flowergirls & pageboy getting ready for Christina & Jon's wedding, at Hunton Park, Hunton Bridge
We love Hunton Park, particularly The Orangery, where Christina & Jon's wedding ceremony took place. We love the way the light floods through the windows – on three side plus from the roof. It makes a splendid backdrop for any wedding ceremony.
Louise & Sam's wedding photos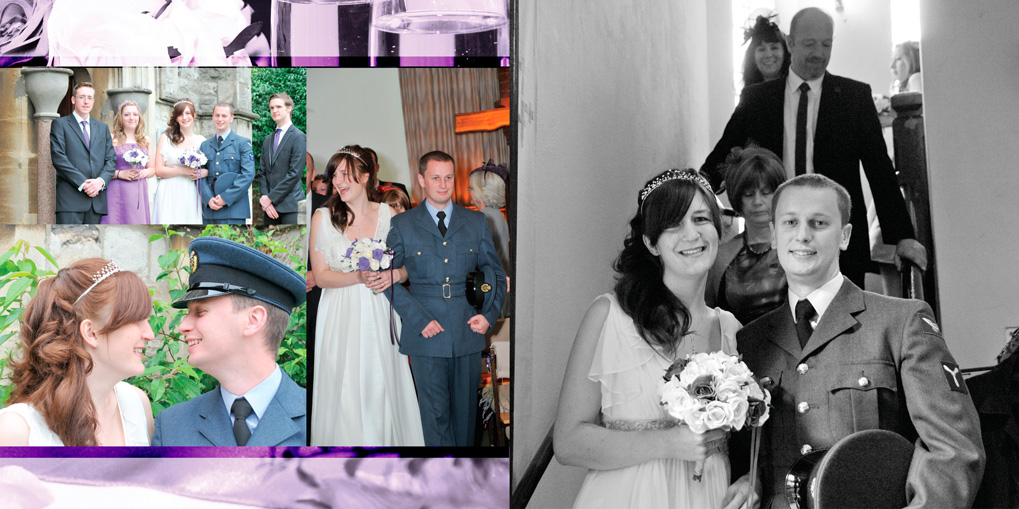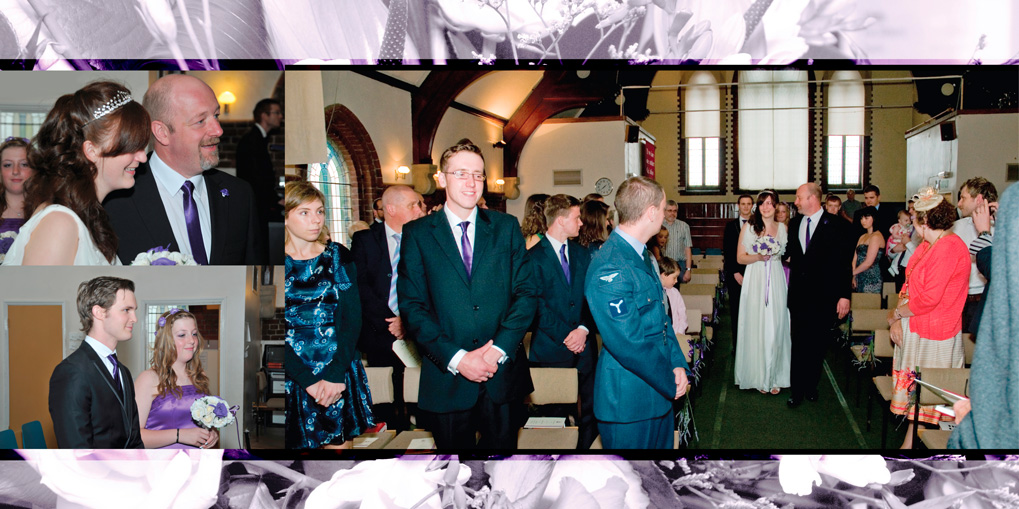 Bushey Baptist Church & Sun Postal Sports & Social Club, Watford – click to see more of Louise & Sam's wedding photos
Evening photos at the main entrance to Hunton Park, at the entrance leading to the marquee and inside the main entrance with the fireplace
Here are the spreads from Sarah & Greg's wedding album, their wedding was at Chartridge Lodge, Chesham, Buckinghamshire. It was a very nice venue, with lots of places for photographs, including the fantastic staircase and the library. Click here to see their wedding photos.
It rained all day, but we found a covered patio area where we could do a lot of outside photos – along with all the ones that we did inside the lovely Chartridge Lodge venue
Sarah and Greg in the very nice library and on the stairs