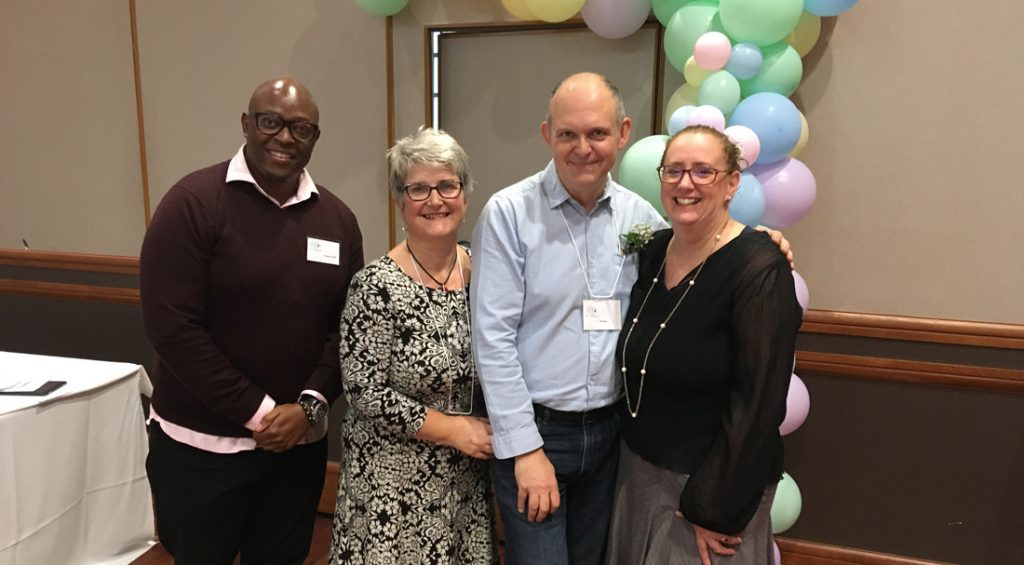 DIY wedding dress & wedding cake
Edna made her wedding dress, and helped with quite a few of the bridesmaids dresses too, four dresses in total!
I helped my mother with the wedding cake – I shaped and made rose petals from light pink and light blue icing with glycerine (which makes the icing soft enough to mould and stops it from being brittle). I also designed and made our wedding invitations and order of services. We also pulled on the strengths of our families who did the catering, flowers and cars. So, we really did our own DIY wedding ourselves all except the photography.
How we met Vikki
Vikki the wedding planner from 'My Wedding Friend' started posting about an alternative wedding fair that she was working on – The DIY Wedding Fair. It took my interest – as she explained on blog posts, that lots of wedding couples are DIYing parts of their weddings. Vikki's specialism is offering practical help and advice to brides on every part of their wedding. She is pretty active on social media, I particularly noticed her on Facebook and Instagram.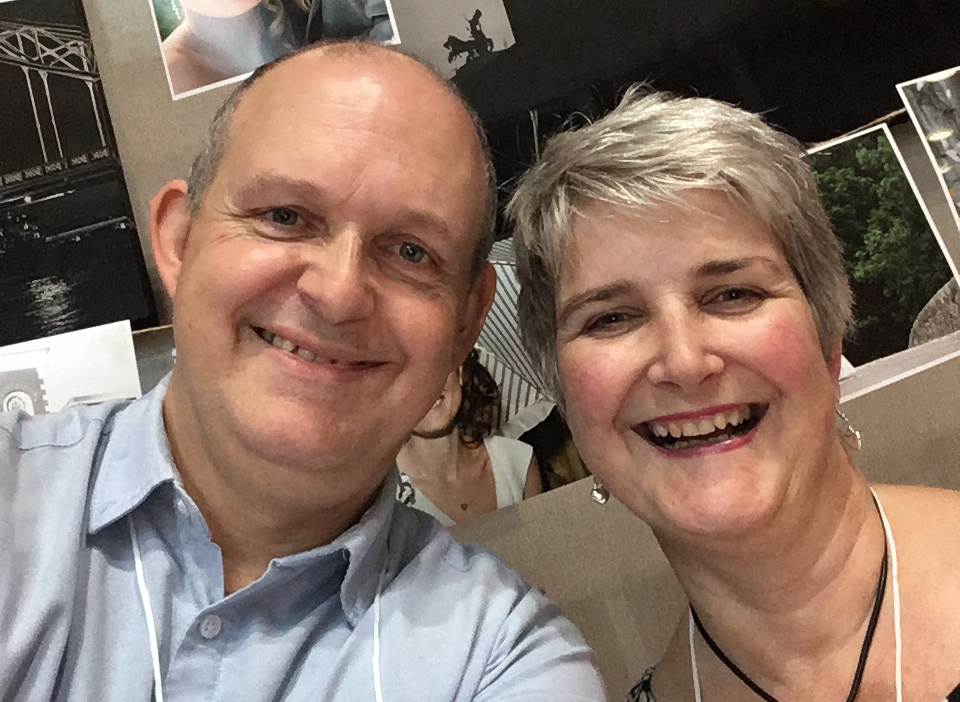 I had met her a few months ago at a business networking event in St Albans called 'Success Matters', which meets monthly at Torrington Hall, on Holywell Hill. I often go along and take photos as well. I was interested in the blogs that she posted and in her thoughtful and hands-on approach to wedding planning.
How we came to participate at the wedding fair
I got in contact, to ask if there might be a place for a photographer, and she replied, saying she was interested in having us – and that she liked the enthusiasm expressed in my email. If we were going to come along, we would have a stand showing our wedding photography and sample wedding albums.
I wanted to do something more, and asked if there were still presentation slots available, and was very pleased to hear that there were.
Could we do a talk about DIY wedding photography?
What could I talk about that might be helpful to wedding couples? I could have done a talk about taking photos, but wasn't sure that would be best, as it would mainly be wedding couples, mothers of brides and bridesmaids who'd be there – rather than friends, uncles or other family members.
I settled on presenting the reasons for and against asking a friend or family member to take your wedding photos. Vikki was happy with the idea. So that's how I developed the talk titled 'DIY Wedding Photography – yes, no maybe.'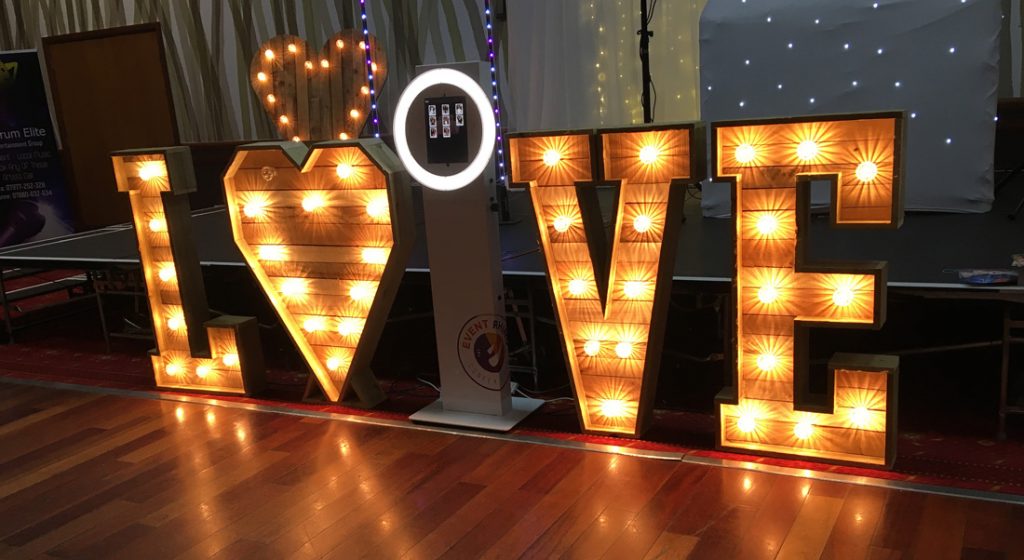 The wedding fair venue
The wedding fair was in the modern and very up-to-date Venue 360 in Luton, Bedfordshire, an event venue that we weren't aware of – we've photographed weddings in Bedfordshire – we loved photographing a Spurs season ticket holding couple at …. in Marston Mortaine, then at a reception in Bedford. It used to be Vauxhall's leisure and events centre, but is now run independently. It has two large rooms with a divider, with capacity for an impressive 350 sit-down guests, we believe it can hold up to 500 people in total.
Brides-to-be from Beds, Herts & Bucks
We got to meet quite a few wedding couples from the Luton area, along with people who live in South Oxhey, St Albans, Dunstable and Milton Keynes. It was impressive that people had been attracted to come along from quite a wide area, the counties represented by the people who visited our stand were Beds, Herts and Bucks.

Gypsophila floristry workshop
There was a mix of talks and workshops and Edna took part in one, where people made a posey or button hole, using gypsophila – a plentiful and inexpensive flower with delicate but hardy long-lasting minute white flowers and ivy, all tied together with jute string. They had a rustic beauty – made all the better as the participants had created the button holes themselves.

Tips & info for wedding couples
Wedding couples who visited went away with more information and tips about DIYing aspects of their weddings, that would help them to make better choices about what they might be able to do themselves and what would be better to leave to a professional.
Thank you
It was an impressive and ambitious undertaking for Vikki – Your Wedding Friend to put on a wedding fair. She had a small team of really friendly helpers with a can do attitude, including her dad. So much planning and organising goes into any wedding fair. We'd certainly be interested in taking part in any wedding fairs that takes on the role of offering advice and particle help to wedding couples on how they can make their special day unique – after all, thats what we did.